Anyone who doesn't realize we are in a bull market for base metals must either be in a coma or not have internet access.
Zinc is hitting decade highs and copper is breaking over the $3 mark.  Industrial metals such as tin, zinc and copper (NYSEARCA:JJC) may have been off the radar for many but not for my readers who was alerted to a bottom at the end of 2015 right when the Fed was beginning its interest rate hikes.  All the PhD Ivy League Pundits thought higher rates would mean a stronger dollar and weaker commodities.  The exact opposite has occurred rising rates has caused the US dollar(NYSEARCA:UUP) to collapse and the beginning of a new bull market in metals was born.
We are coming to the last few weeks of the dog days of summer which is always difficult for junior mining investors generally as liquidity defined by trading volume and price drifts lower as many investors are away with their families and kids.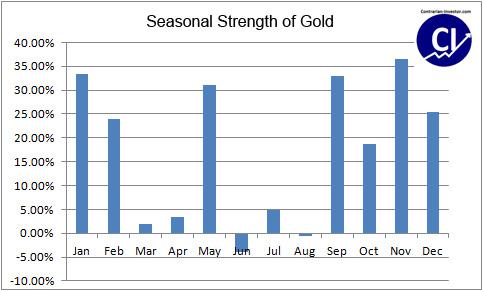 However, that could start changing soon possibly in anticipation of Labor Day when many investors return.  I am especially interested in the silver (NYSEARCA:SLV) miners chart $SIL which looks like a potential breakout of a clear downtrend.  Let's see if the silver shorts start covering at $34.
Most mining stocks have been hit hard especially with the ones with not great news which is common in the summer.
Some good news is being reflected especially in the base metals.  Zinc, Palladium, Lithium and Cobalt are hitting 5 year highs.  This has not yet been reflected in the juniors.
Look at lead and nickel for a breakout soon.  Investors may have already started the rotation from bonds and stocks to commodities.  The US dollar is hitting new lows and equities are overvalued with some smart money looking to hedge.
1)High grade silver is especially interesting right now especially as silver will explode when the shorts start covering.  Most supply is from risky jurisdiction.  For months I have been highlighting this junior silver explorer in the Golden Triangle BC which is run by a top notch silver team.  They are hitting with the drill this summer some high grade new silver zones which could provide a potential buyer a much higher valuation instead of the one that was rejected in the past from Hecla.  The stock has recently run from $.45 to $.70 on these results which could be just a starting point as the drills keep turning.
Hear a recent discussion with management by clicking here…
https://www.youtube.com/watch?v=TAPL6mFOH7M
2)Lithium is about to hit the mainstream again this Autumn as the Model 3 goes mainstream.  Demand is continuing to soar for high quality lithium projects.  I highlighted a new lithium play in Argentina this summer which has had an incredible run as they were able to produce a geophysical survey that showed a 29km length of a potential brine horizon.  Management believes they are on trend with the known producers to the north and are very excited to get the permits to start drilling which is fully funded.  They have a team with a good track record and the funding to move this forward.  The stock had a great run from $.50 to $.80 this summer and is now making a healthy pullback to its 50 DMA $.645 which many traders consider a possible secondary buypoint.
Hear my recent interview with this CEO who worked at one of the biggest oil companies.  
https://www.youtube.com/watch?v=1dPmc2OP8SE
3)The cobalt story can no longer be ignored as it is hitting 5 year highs.  Attention should be paid to this junior cobalt company who will start back trading this Monday August 28.  Its been halted since June as they are in a merger to create a leading pure play cobalt exploration company which consist of 11 former producing mines and a mill in Ontario.  It should be a larger more liquid company with a superior ability to start mining cobalt in North America rather than use child slave labor out of Congo.
Hear my interview with the CEO by clicking here…
https://www.youtube.com/watch?v=sE5mg0iiQOQ
4)For months I highlighted a relatively unknown cobalt junior in Canada which is finally being recognized.  They just entered into a deal with a large precious metals producer who will be appointing a director to the Board.  I am really excited for the company to now be associated with a producing precious metals mining firm.  For a long time people laughed at me when I mentioned cobalt in Canada because of the nature of the deposits.  Now experience producers with special narrow vein mining experience can help develop these cobalt assets outside Congo.
See my interview with the CEO by clicking here…
https://www.youtube.com/watch?v=TpaMUV91j8U
5)Zinc is soaring breaking out into new 5 year highs.  One of my favorites is run by a CEO who worked for the largest integrated zinc producer in the world during the 1990's tasked with finding new zinc projects globally.  For twelve years he looked for zinc around the world for a major producer and since then has built some well known junior mining companies.  This junior is focused on a project in Ireland which is one of the key zinc jurisdictions for exploration where so much has been mined and
discovered.  They recently raised a considerable amount of money after filing a 43-101 resource and hitting some nice high grade zinc results.  I expect to hear a lot about this company in Ireland surrounded by some large zinc producer in what could be one of the top zinc projects worldwide.
Hear my interview with the CEO by clicking here…
https://www.youtube.com/watch?v=FWLE9gkG9Ko
In conclusion, the commodity cycle is turning in our favor as commodities are hitting new highs.  There is a lag and its not yet factored into the juniors.  It could be possible for the juniors to start rallying post Labor Day.
Stay Tuned,
Jeb Handwerger
Disclosure: I own securities in these companies and they are website sponsors which means I have been compensated and am biased with a conflict of interest as I could benefit if the share price appreciates.  This should be considered an advertisement and not financial advice.  It contains forward looking statements which may not come to fruition.  Information in this article is based on news releases and conversations with management but may contain inaccuracies.  I may buy or sell shares without notice to subsribers.  Please do your own due diligence.
Section 17(b) provides that: "It shall be unlawful for any person, by the use of any means or instruments of transportation or communication in interstate commerce or by the use of the mails, to publish, give publicity to, or circulate any notice, circular, advertisement, newspaper, article, letter, investment service, or communication, which, though not purporting to offer a security for sale, describes such security for a consideration received or to be received, directly or indirectly, from an issuer, underwriter, or dealer, without fully disclosing the receipt, whether past or prospective, of such consideration and the amount thereof."