Gold Continuing to Consolidate
Gold is continuing to consolidate after a record breakout move this summer from June 1st all the way through to September 1st.
Now for 2 and half months gold(NYSEARCA:GLD) has been digesting those gains finally appearing to find support at a key 38.2 fibonacci retracement and the August breakout point at $1450.
I'm hoping we can find some new technical buyers here if not the next stop would possibly be the 200 DMA at $1400 if we continue to correct until the end of 2019 which is a possibility but I think unlikely.
Gold has strong seasonal strength going into the Holiday Shopping Season.  Last year gold had a strong rally that started halfway through November.  This year the rally in gold could be even greater as the negative divergence between stocks and the real economy reaches new extremes.
The S&P 500(NYSEARCA:SPY) has gone up parabolically marking its greatest 10 year rally in history yet the Federal Reserve has cut interest rates 3 times and is intervening in the markets helping banks with liquidity.  IPO's are going straight down being completely overvalued.
Sign up for our Newsletter & get the FREE eBook
Retirement Day Trader:
How to Sell Weekly Options for Steady Income
Look at Uber and WeWork and all the insider selling in major tech stocks. The real estate (NYSEARCA:IYR)market is completely unaffordable and there are already spikes in foreclosures despite record low mortgage rates.  Despite the stock market reaching nosebleed levels the global growth story reflected by the copper market shows a global economy thats anemic.
Gold is the ultimate hedge against economic downturns and recessions as its regarded as a safe store of wealth.  That is why we witnessed a record inflow of funds into passive gold etf's and gold mining stock ETF's this past summer.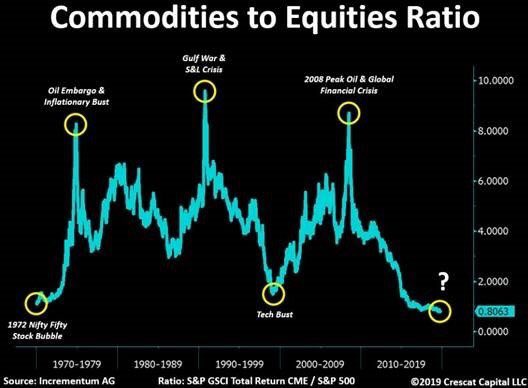 It hasn't trickled down to the juniors except for a select few which coincidentally we own and follow right here on Goldstocktrades.com.  Mark my words and listen to much smarter guys than me like Rick Rule and John Hathaway who tells us the opportunity in junior gold mining is one that comes around once a century!
If you have been following the space many of the stories featured here even during the bear market has had incredible success.  We have seen great wealth with stocks featured here companies like Integra which got an investment today from Coeur, Great Bear backed by Rob McEwen and John Robins, Kirkland Lake which was once Newmarket Gold led by Ryan King and Doug Forster, K92 run by Ian Stalker and Bryan Sluschark,…the list goes on and on…
We have been so blessed to find the winners and one thing I've learned is if you can catch the big fish once you can do it again.  Times may be tough now but that means the good times are on its way.  Please remember sometimes you got to go fishing a bunch of times and catch nothing for that one trip you get the big score.  Same thing in mining for those few winners I spent a lot of time casting bait and getting stripped by the sharks especially during a bear market.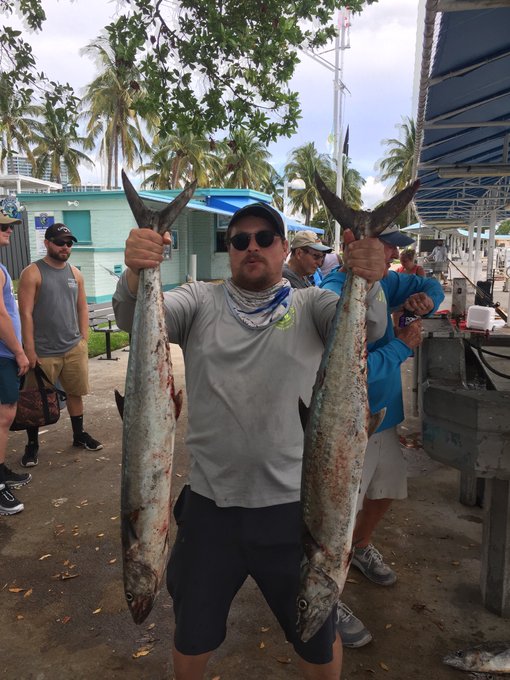 Gold prices have risen from a low of $1175 back in 2018 to recent highs of $1550.  Don't just buy the ETF's do your homework and find the next big success stories trading at a junior valuation that could make it one day and get uplisted to the ETF.
Some technical analysts such as JC Parets says Gold could be putting in a historic bottom similar to the late 90's.  This comes at a time when the Canadian markets are being hammered by Cannabis stocks such as Canopy Growth and Aurora hitting new lows on Bank downgrades during the tax loss selling season.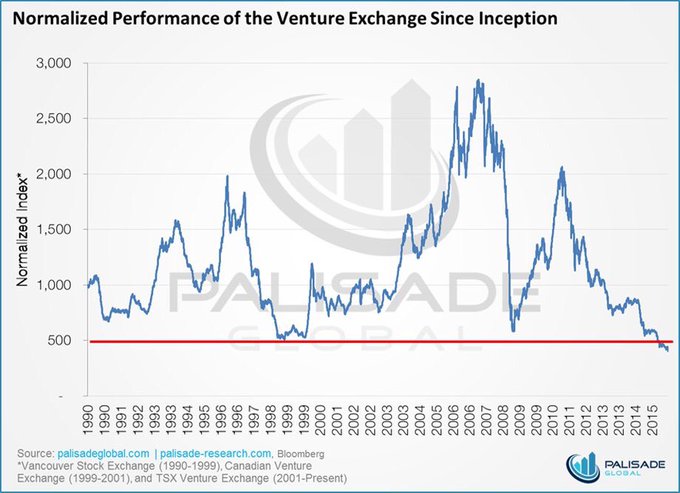 Attention must be paid to the rising protests and the overturning of left wing governments throughout Central and South America.  Notice the news this week of the successful coup in Bolivia.  Is Venezula next week or Ecuador?
Sadly, dozens of miners were slaughtered by violent thug Islamic terrorists in Burkina Faso in Africa which is becoming a no go zone for miners.  Banro in DRC had security issues this week.  I hope this doesn't spread to other jurisdictions like Mali where we closely watch B2 Gold at Fekola where they are expanding the mine.  I pray for the loved ones and the families of those miners this weekend.