New Gold Explorer in Nevada Breaks Out into New Highs on Drilling Update
There is no doubt about it that the gold and silver breakout in 2019 is for real and it could be the end of what could be one of the most severe bear market downtrends in mining stock history.
Gold (NYSEARCA:GLD) corrected less than 50% from 2012 to 2016 but the mining stocks which are highly leveraged to the price were not prepared at all and suffered a once in 100 year collapse.  Fuel was added to the fire when mining champions of yesteryear bailed out and went into Crypto, AI, Airplane stocks and Cannabis.
All the speculative dollars which were supposed to fund exploration due to a coming metals shortfall have pretty much all dried up.  Financing in the mineral industry is just a fraction of past bull markets.  Other than Eric Sprott there are very few billionaire investors left in junior mining and who put down a lot of money to risk.
Many of the geologists and engineers I worked with either retired or died and the young ones either changed careers or got a government job.  The mining industry is North America has been virtually gutted over the past 5 years.  Recent mergers has also caused a massive new wave of retirees now that they are being offered the golden handcuffs after a 30 year career at Barrick and Newmont to cut costs.  Good luck trying to replace them.  Not easy to find guys out of school that know how to operate these gold mines successfully.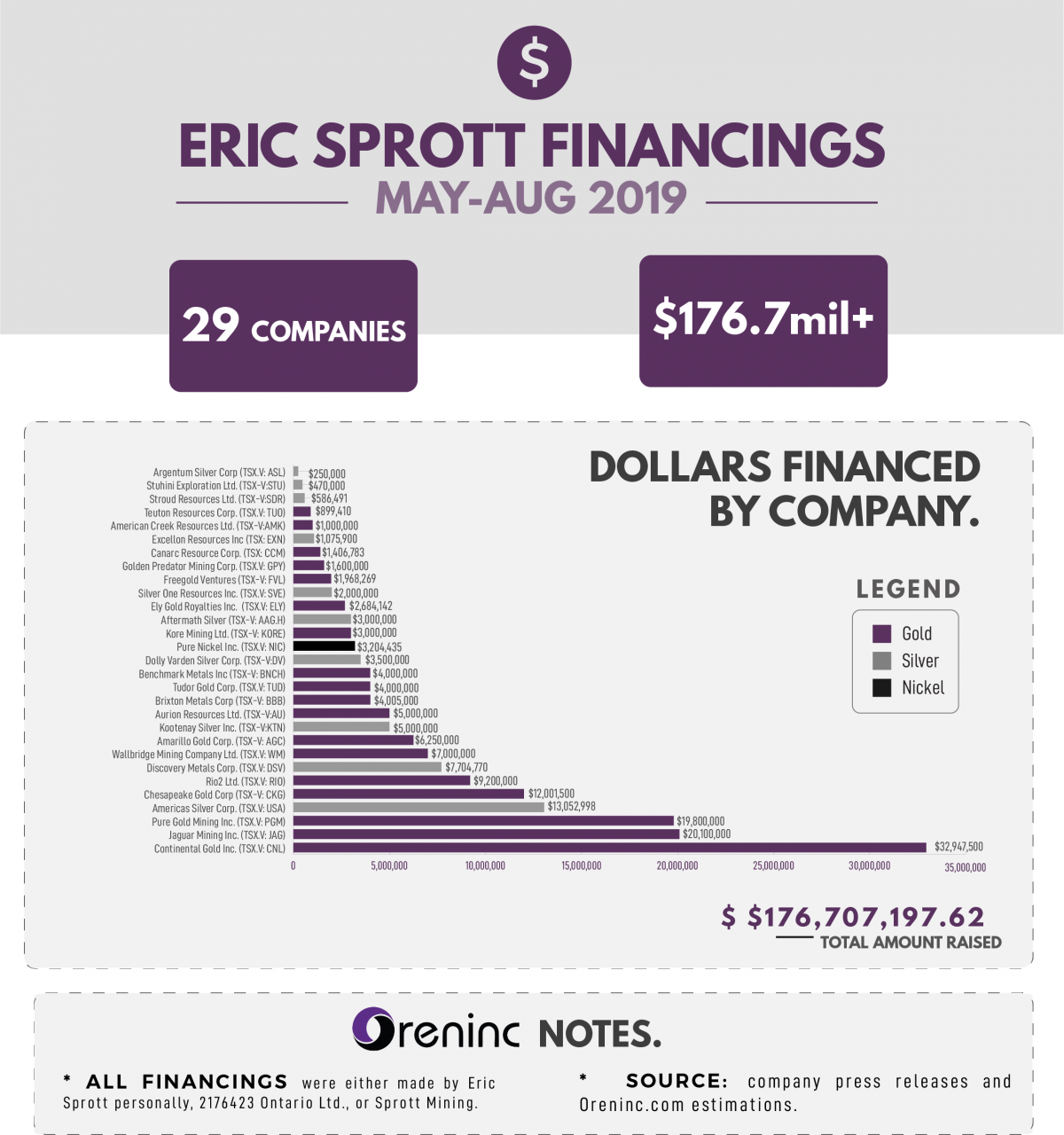 There have been very few disruptive discoveries which are needed now in this sector more than ever.  The rate of discovery is at an all time low.  Many of the gold geologists and mining engineers are retiring or passing away.  If we get a metal shortage and need to boost mine development again it will not be easy.
Sign up for our Newsletter & get the FREE eBook
Retirement Day Trader:
How to Sell Weekly Options for Steady Income
One jurisdiction I have always loved for many years is Nevada.  This is where great wealth has been made in gold mining with Royal Gold, Franco Nevada, Barrick, Newmont and Kinross.  Eighty percent of gold production in USA comes from the Silver State and they mined over 5 million ounce of gold last year.  Its one of the few places in the world where you can find monster 20+ million ounce gold deposits in a mining friendly area with major  infrastructure.  Although I've made tons of mistakes in mining one of the few places where I benefitted from buyouts and strategic investments at a premium was in Nevada.  I never had to deal with a resource being expropriated, robbery or violence.
Don't get discouraged that the money hasn't trickled down to the juniors.  It has started but it takes time.  Notice the majors merging, Barrick with Randgold and Newmont with Goldcorp.  These are signs of a bottom and the beginning of an uptrend.  We saw the Australians buyout Atlantic for $800 million.  In Nevada specifically, we saw Coeur buyout Northern Empire and BMO put over $20 million into Gold Standard Ventures.
Now I'm beginning to notice even some really good juniors in Nevada are breaking out!  Barrian Mining $BARI.V $BARRF which I own shares in and is a website sponsor has been basing for 5 months since they came public at the end of April.
They may be on the verge of breaking out of a cup and handle and past the IPO price as they announce some significant drilling news from Nevada.  They completed their summer drill program and disclosed today their was visible alteration which means potential for mineralization in all drill holes.
The drill program was completed on time and on budget and all the samples are in for assay!  Maximilian Sali, CEO and Founder comments "Drill hole logging by our geological team identified encouraging zones of alteration and mineralization in all ten holes, and we are confident that it will translate into positive results essential to advancing the Project."  See the full news release by clicking here… or https://barrianmining.com/uncategorized/barrian-mining-completes-drill-program-with-two-final-holes-targeting-the-previously-producing-high-grade-silver-gold-zones/
Barrian is a new gold explorer in Nevada which could be on the verge of a major discovery and since its new the share structure is tight with less than 50 million shares outstanding.
 The Ceo Max Sali is a hard worker and tireless marketer traveling around the world telling the story.   I believe he is presenting this weekend in Muskoka conference.  He has a lot of skin in the game with close to 3 million shares.  The company is also founded by Brad Telfer whose father you may know from Goldcorp Sir Ian Telfer.  The head geologist is Kris Raffle who was highly instrumental in the success of the Gold Standard discoveries which just received a major investment of over $20 million from BMO.
Listen to my recent interview with $BARI.V $BARRF CEO Max Sali where he discusses the recent excitement around Barrian and the current drill program which could be exciting!